Where is Hockey Most Popular?
Hockey is respected on a national level in several countries. Among them, you can see Canada, Russia, Finland, Czech Republic, Norway and more. While in others, hockey is found as boring, confusing and difficult to grasp. In America, this sport is considered foreign. The hockey league continues to grow at a fast rate, it is one of the fastest growing sports globally.

Canada

In Canada, hockey players are the stars, the sport is huge over there. Some coaches from the 70's are still giving speeches and talking about hockey on national television. People in Canada love the sport. It is as big as American football is big in America.

Russia

In another northern country, Russia, the Hockey Federation was formed back in 1991. It was called Ice Hockey Federation of Russia. Ever since, national teams have existed. Additionally, they have the Women's national ice hockey team as well as Women's national hockey team for children under 18.

Finland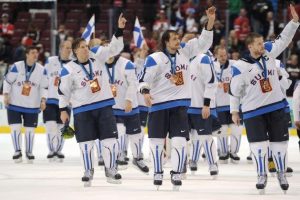 Finnish Hockey Association is formed way before 1995 but during this year the World Ice Hockey championships in Finland achieved its first gold medal. Finland has a great history and success on multiple hockey championships and listing them here would take a long time, but the sport is respected and celebrated on many levels in Finland. National hockey stars are celebrities there and can be recognized anywhere.

Czech Republic

Big Six is an unofficial group of hockey teams who are the strongest in the world and Czech Republic is part of that group. They are right up there with the very elite of the world in this sport. Among many success stories that this national team has, I want to mention that they have won the gold medal – Winter Olympics in 1998.

Complete list of the Big Six is:

– Canada
– Czech Republic
– Finland
– Russia
– Sweden
– United States

Some people also recognize the European Big Four. This group includes European countries only because there are a lot of European specific championships where these countries compete among themselves. A complete overview of all the wins and losses can be seen on the internet but it is important to mention that Canada is on top of the Big Six group.

To conclude, the countries where ice stays for the longest periods of the year is where the sport have been practiced the longest. Even before we got the modern arenas to play the sport in any part of the world or season, there was only natural ice available back in the day. And that was perfect for this sport to develop and keep growing. Nowadays we can have fake ice but other countries have their heads turned towards other sports and replacing all those sports with ice hockey would seem like a hard job to do. Today, hockey fans are all over the world but only the northern countries have been successful. The truth is that hockey is the sport that keeps on growing and is not showing the signs of slowing down.